Hi everybody,
Newbie here busy on 2nd project. It is a Vox product "made in England" with good quality 12 ply material for the cabinet. On there it had a black covering glued with hide glue me thinks.......
It has been butchered, but I would like to make it usefull again. It has 2 wheels, which allows you to tip the unit backwards (off its stand) and wheel it around.
Going by the holes in the cabinet it could have had a bass head mounted on top?
The original circumference of the apperture = 33cm (just over 13 inches)
It now has a built in amp of sorts.
I have made photographs which I will link.
Is there anybody on this forum who can give me more info on:
(i)what it should have looked like,
(ii)what the size of the speaker was, (product name if possible)
(iii)what the power rating was of this unit when "married" to a suitable Bass Head
(iv)what was the original name of the amplifier (model no??), as there is a "GEM printed circuitboard with two input ports, now mounted inside.
If you need more info, please tell me what you need, and I'll try and look for it.
Thanking you.
[/img]http://i1299.photobucket.com/albums/ag73/jeetjemineetje/VOX/Voxbackplate.jpg[img] Backplate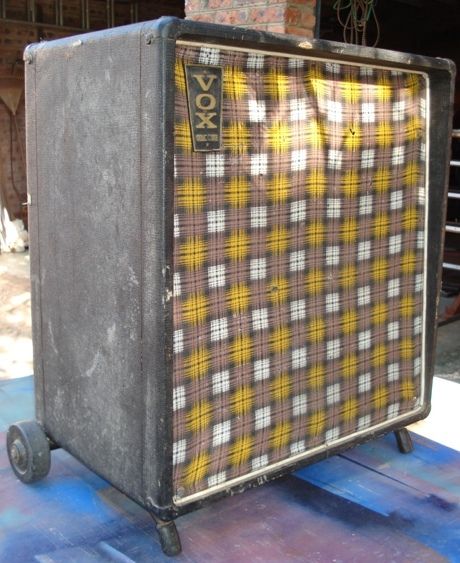 Front View
Back View